Ann Alfeld-Flick, jewelry designer and artist, attributes her passion for the world of gems and their lore to her father—an historian and aficionado of antique and ancient jewelry. Drawing on historical periods and cultures for inspiration, she creates one-of-a-kind, unique designs which are entirely handcrafted from high quality precious gems, silver, 14K gold-filled and high karat gold..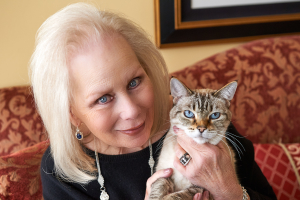 A 40-year industry veteran who has worked for various local jewelers such as Rogers & Hollands, Ann designed a collection of fine jewelry in the 1980's that was crafted in Thailand and sold through Bonwit Teller. She later collaborated with Harlan J. Berk, Ltd., a Chicago-based antiquities dealer, to create an exclusive line of jewelry fabricated from authentic ancient beads and fragments. In 2007, she launched Ann Alfeld-Flick Designs. Ann's work is exhibited annually in juried art shows. Her designs have been purchased by various celebrities, worn by models in fashion shoots both in New York and Los Angeles and featured on a 2016 ABC Chicago Holiday segment.
A firm believer in teamwork, she enjoys collaborating with other industry professionals to create unique pieces for both clients and artists specializing in varied media as well as giving sessions on techniques and sharing knowledge. During her tenure teaching secondary level, she incorporated gem history, legends and related projects into her World History classes. Ann has also authored various articles for WJA Chicago.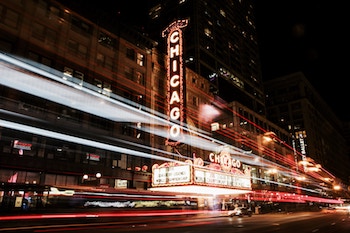 In 1980, Ann earned her Diamond Graduate certification from the Gemological Institute of American (GIA), and continues to expand her knowledge and refine her techniques through educational seminars, master-level workshops, gem labs, and instructive tutorials. In 2016, she received her Silver Art Clay Instructor Certification. She is an active member of WJA, a participant in WJA National's Mentorship Program and current vice-president of the Illinois-Indiana Chapter of the GIA Alumni Association. In 2008, she was the recipient of the WJA Midwest Chapter Entrepreneur Award. She received her BA in French Linguistics from the University of Illinois and currently resides in Chicago and Palm Springs.
Ann believes all individuals should experience the beauty and inspiring vibrations of natural gems and precious metals. She strives to achieve this goal by creating pieces that not only enhance but empower. Enjoy your jewelry…it has chosen you!