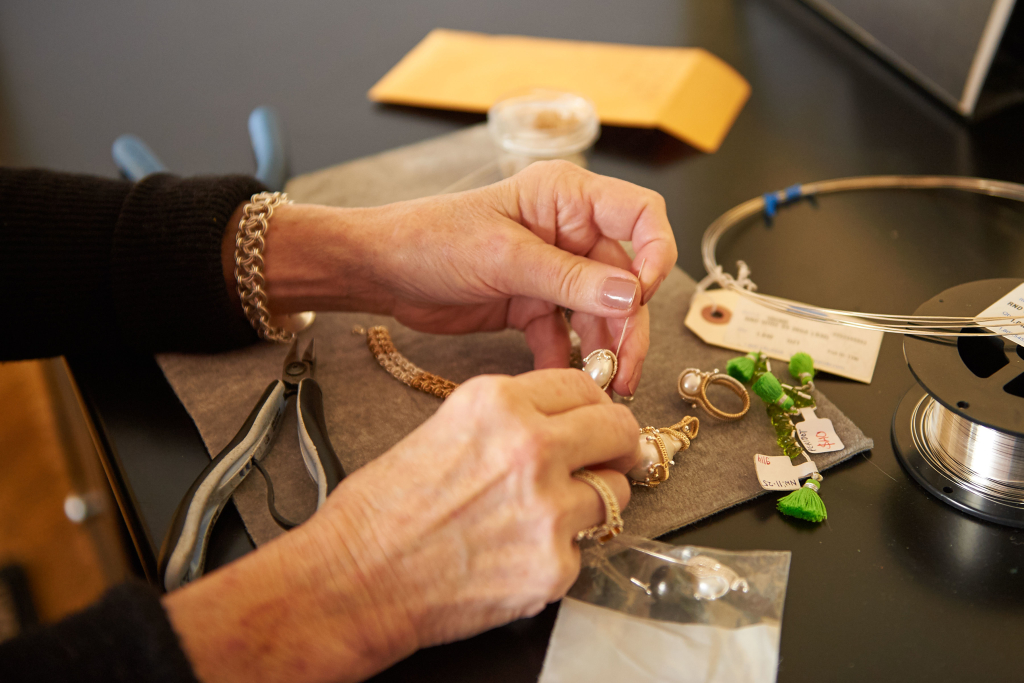 My jewelry is meticulously created from precious metals and high quality gems entirely by hand, using the ancient techniques of chainmaille and wirework. I strive to provide my customers with pieces that are high quality, affordable and unique. Although most designs featured on this site are fabricated from 14K gold filled or sterling (.925) silver, I also create pieces in 14K white palladium, 950 palladium, solid 14K woven over 14K gold-filled, and precious gold-filled (14/10K GF).
I invite you to browse my site, and to enjoy the beauty of fine quality handcrafted jewelry.
Enjoy the piece you purchase—it has chosen you!
Ann Alfeld-Flick